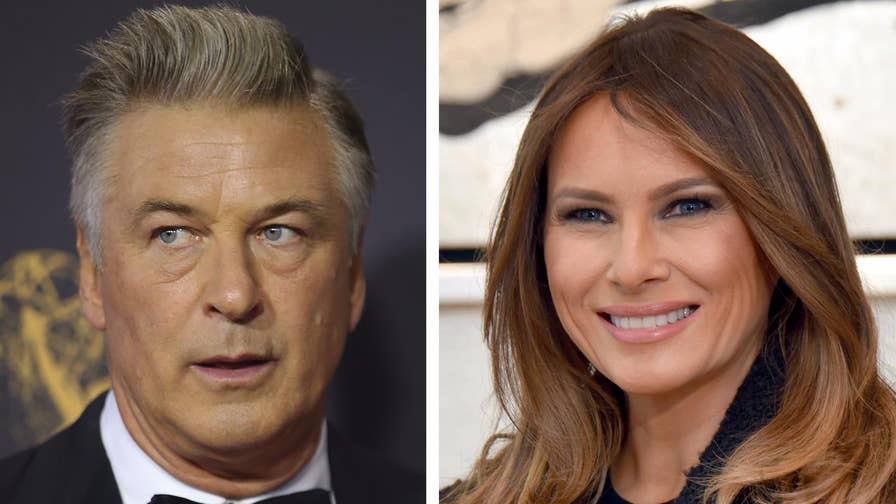 Alec Baldwin is gaining a lot of attention as the default impressionist for President Trump on "Saturday Night Live." However, he's now claiming that the first lady, Melania Trump, is a fan of his over-the-top Trump character.
Speaking on Monday's episode of WNYC's "The Brian Lehrer Show," the 59-year-old actor made the bold claim that FLOTUS is into both "SNL" and Baldwin's impression, despite her husband's very public insistence that it's bad.
"Someone told me, who is friends with someone in the White House, or formerly in the White House, that Melania Trump loves 'SNL' and she loves my impersonation," he said, later alleging that Melania believes his portrayal of her husband of 12 years is right on the money.