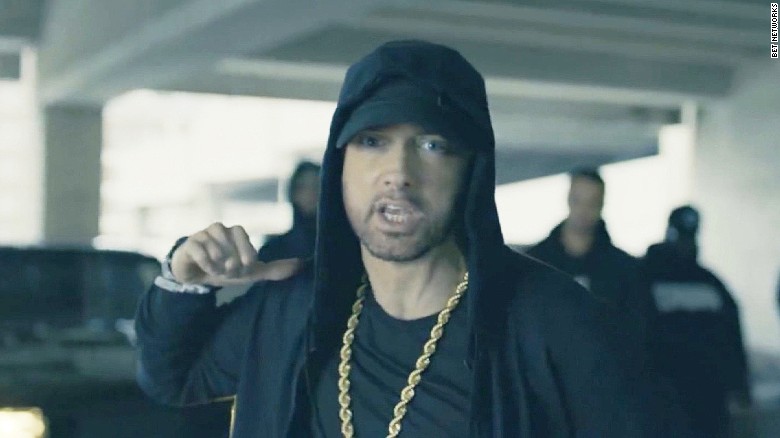 (CNN) Beyoncé has a song out with one of rap's biggest superstars.
No, not that one.
Rapper Eminem released a single Friday, featuring Beyoncé.
"Walk on Water" has Queen Bey singing, "I walk on water/But I ain't no Jesus/I walk on water/But only when it freezes" — as Eminem spits bars about the pressures of his life and career.